'Shovel ready, steady, GO!'
GFirst LEP secures £11.3 million to help the county recover from the Coronavirus pandemic.
Gloucestershire's Local Enterprise Partnership, GFirst LEP, has successfully bid for £11.3 million of funding from central Government to kick-start the economy.

The funding is part of central Government's £900million nationwide 'Getting Building Fund'.

GFirst LEP worked closely with public, private and voluntary sectors to submit bids that were 'shovel ready', would create jobs, aid recovery and support the green agenda. Many of the ambitions were identified in GFirst LEP's draft Local Industrial Strategy that was published in late 2019.

There will be five key infrastructure projects that will receive funding;

The 'Minster Innovation Exchange' with Cheltenham Borough Council – this low carbon modular construction will deliver innovative co-working space in central Cheltenham. It will provide a purpose-built performance, event and community venue, and connect to the High Street through upgraded historic linkages from the Cheltenham Minster grounds. It will also act as a pilot for developments at the Cyber Central campus – allocated £3.114 million.
Artist's impression of the Minster Innovation Exchange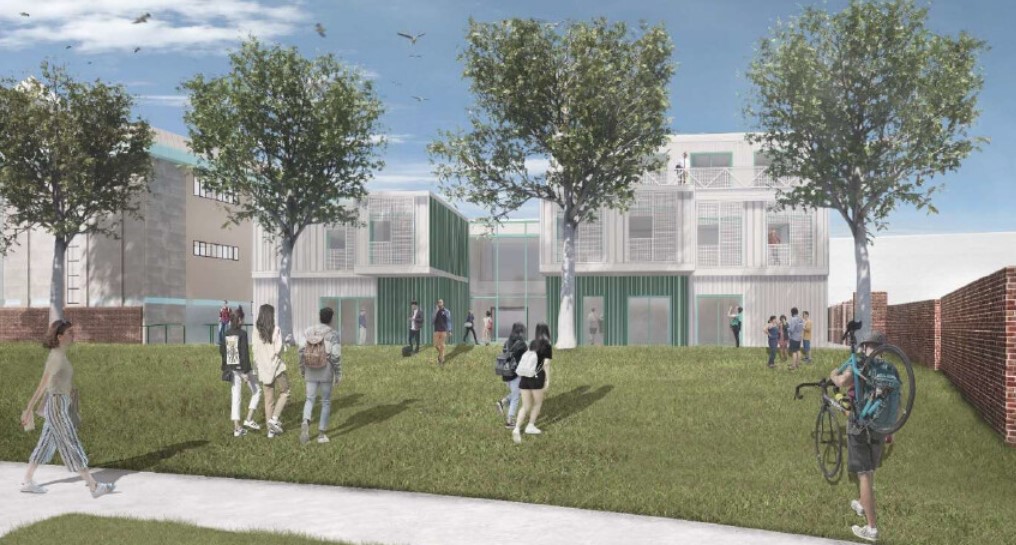 'The Gloucestershire Applied Digital Skills Centre' with Cirencester College – building a new landmark building, modelled on digital industries delivering the skills needed in the Cyber and Digital sectors – allocated £4.48 million.
Artist's Impression of the Gloucestershire Applied Digital Skills Centre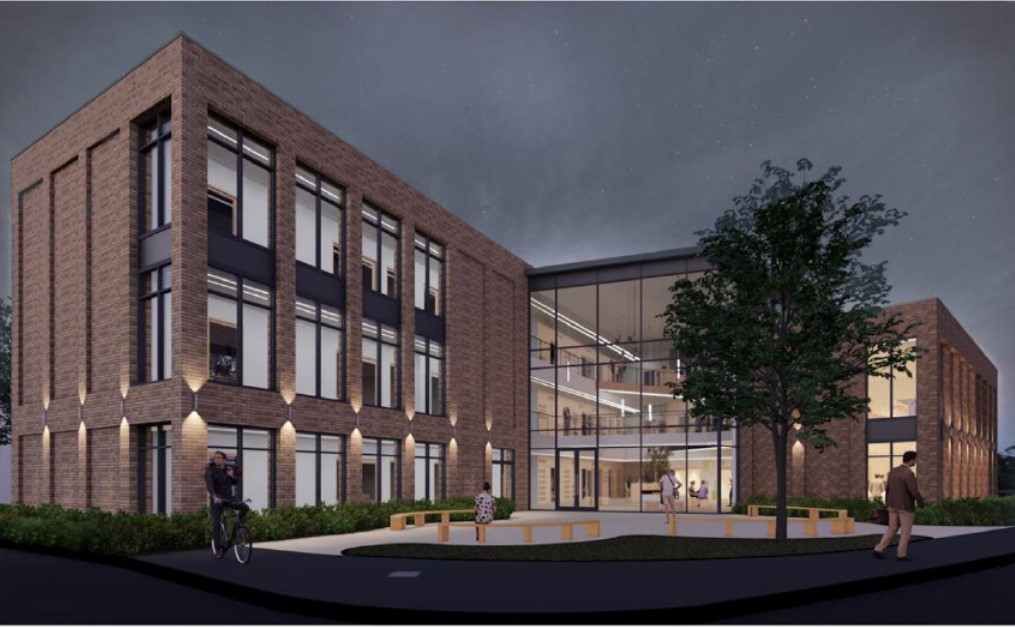 'Cyber Incubation Units' with Gloucestershire College – creating a range of new office space, shared and dedicated laboratories, workshops and co-working facilities designed specifically for high-tech, cyber-based entrepreneurs and innovators, with access to educational facilities – allocated £950,000.

'The Digital Innovation Farm' with Hartpury University and Hartpury College - creating new innovation and demonstration workspace for high growth SMEs in the growth phase already operating within the agri-tech sector to explore, test, trial, research and develop products, or enhance existing ones – allocated £1.25 million.

'A Construction Education Centre' with the KW Bell Group Ltd in Cinderford - a brand new multipurpose conference and training facility to be based in the heart of the Forest of Dean. Thoughtfully designed to link the construction industry with education by providing a learning environment that is digitally advanced, safe, interactive and relevant. The Centre will be co-funded by a privately-owned family business, which has been in operation for over 50 years, founded in, and operating within, the Forest of Dean – allocated £1.956 million.
Artist's impression of the Construction Education Centre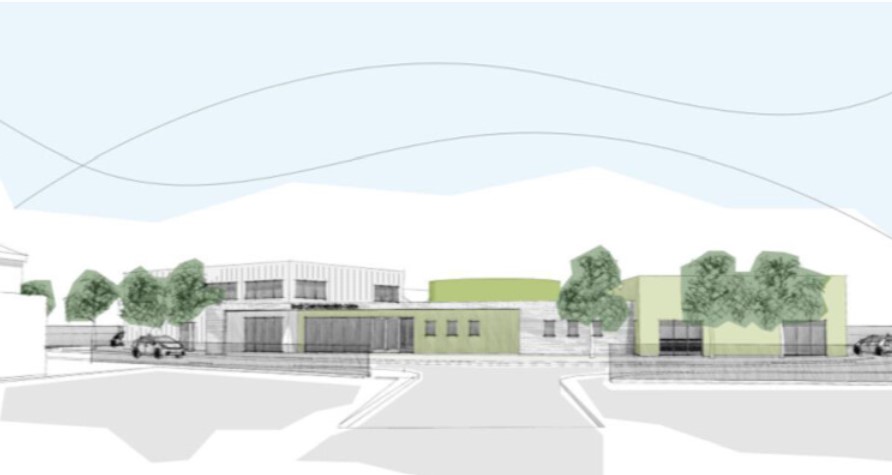 GFirst LEP's Chief Executive David Owen says, "In these challenging times this is welcome news for the county's economy. The LEP team have worked hard with partners to ensure our pipeline of creative and innovative infrastructure projects is always up to date. A lot of work went into producing our draft Local Industrial Strategy last year and it included extensive consultation, and the strategy was warmly welcomed across all areas of the business community. The list of projects that we are now able to fund focus heavily on the cyber, digital and agri-tech sectors, sectors that were identified in our Local Industrial Strategy as the top growth opportunities in the county."

GFirst LEP's Chair Dr Diane Savory OBE said; "During this time of economic uncertainty I am really pleased that these projects have been given the green light to get shovels in the ground. These projects will give Gloucestershire's businesses and young people greater opportunities to access the very best type of tailored support that is needed now more than ever."

LEP Network Chair, Mark Bretton said; "As business led partnerships with a ready made pipeline of projects, LEPs responded swiftly to the Prime Minister's call for infrastructure projects with more available when government is ready.

"LEPs 'can do' business attitude has created a proven track record of complex delivery, landing projects at scale, on time and to budget. The foundations they are building for local recovery in their Five Point Plan will underpin our national recovery"
This announcement has been confirmed by the Ministry of Housing, Communities & Local Government (MHCLG), and will see 959 new jobs being created and a further 82 jobs being safe-guarded, as well as a further £4.875 million being invested into these projects from both the public and private sector within Gloucestershire.